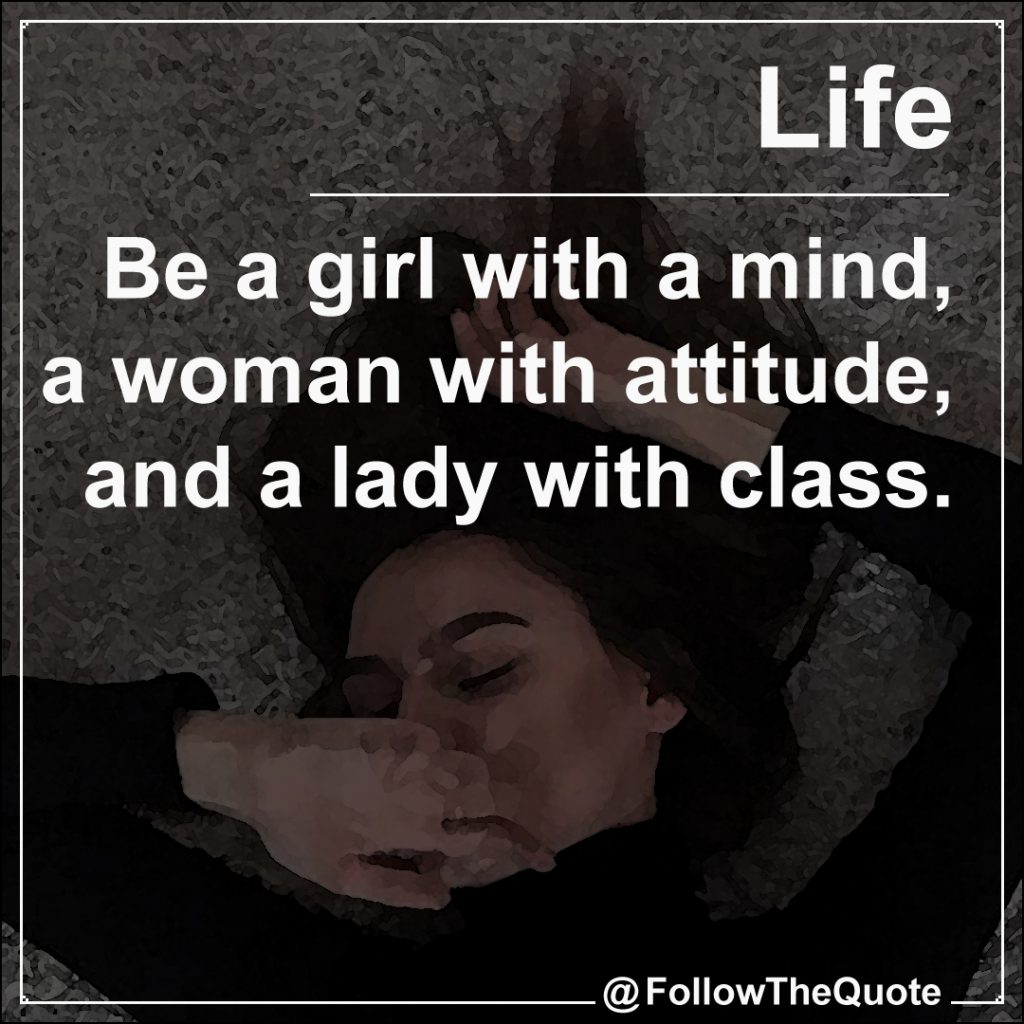 Each of us has different goals and dreams that motivate and inspire us. Believe in what you do and Ignore people who try to talk you badly. At the end you will find your own way of happiness and joy. 🙂
Be a girl with a mind, a woman with attitude, and a lady with class.
What about you? Do you have attitude and class?