And I think to myself, what a wonderful world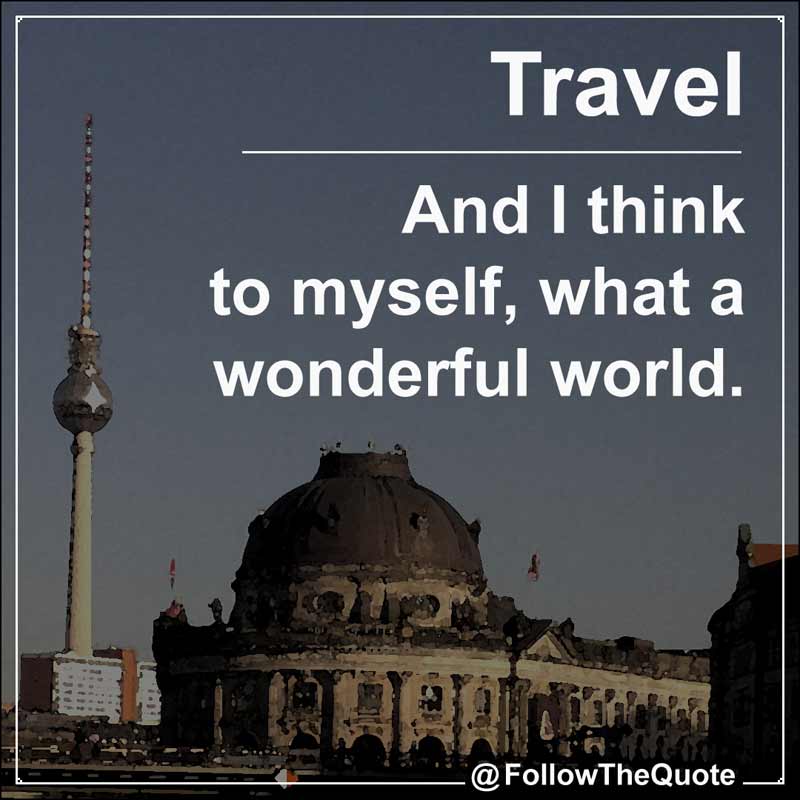 We are so busy in our everyday lives that we often do not realize how beautiful our world is. Around the globe we can discover so many fascinating places and exciting cities. We just have to remember to take the time to travel more 😉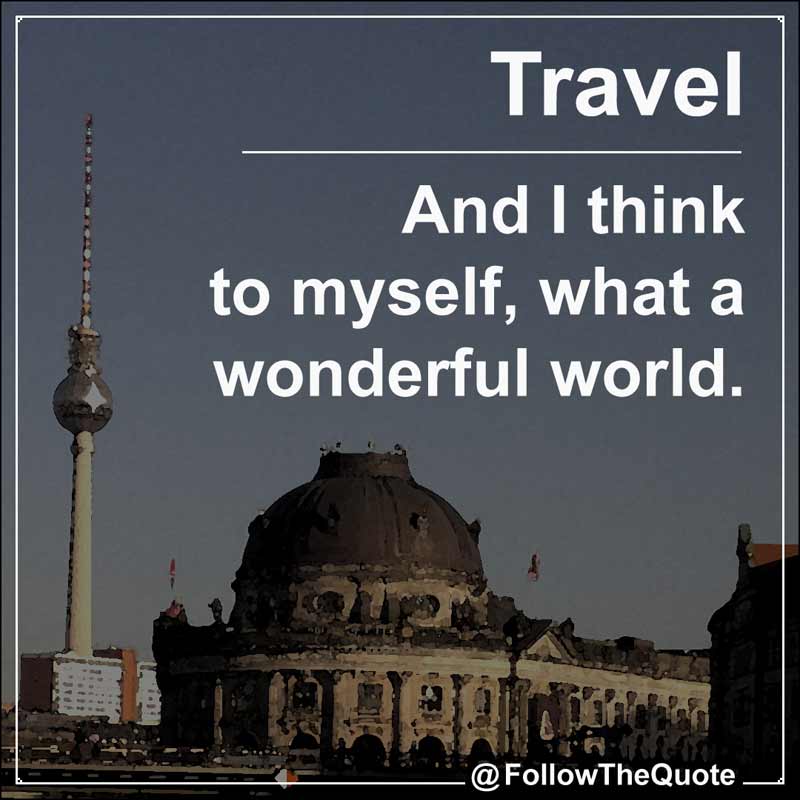 Berlin – The capital of Germany
In Berlin you will experience the diversity between the Spree and Havel. You can start with a stroll along the legendary Ku'damm, followed by a detour to Berlin Mitte and Kreuzberg. The capital of Germany has many impressive sights to offer. Discover the Brandenburg Gate and the Reichstag by a walk, by bike or by bus. Stroll along the East Side Gallery, visit one of the many museums and take a trip across the Spree. In addition, you can experience a nostalgic city tour on a "Trabant Safari".
The most famous sights in Berlin
On the Berlin Spree Island, you can visit the most famous and impressive museums in the capital, which are lined up on the model of ancient temple districts. Take a look at the art treasures of antiquity, for example in the Pergamon Museum or the Karl Friedrich Schinkels Museum. Or admire the highlights of modern art in the "Neues Museum".
Not far from the Museum Island, you can experience the original Berlin at Gendarmenmarkt. The foundation stone for this square ensemble between the French Cathedral and the German Cathedral was laid as early as 1688. A very special atmosphere can still be felt there today, which invites you to take a little breather in one of the surrounding cafes. You can relax and watch the hustle and bustle of the capital city and take a deep breath before heading to the next Berlin sight.
At the Brandenburg Gate, visitors to Berlin experience history up close. The C.G. Langhans' sculptural formation, modeled on the Greek Acropolis, was completed in 1791. Since its construction, the famous gate has played a central role in the history of Germany. Especially after the building of the wall it became a symbol for the division of Germany.
And I think to myself, what a wonderful world.
Of the many corners of this world, to which place would you like to travel next? Tell me if you have already been to Berlin. And if you have nice quotes on the subject of travel, then I please wirte me. Maybe I'll make a nice picture saying out of your quote and place it in the category "Travel Quotes".