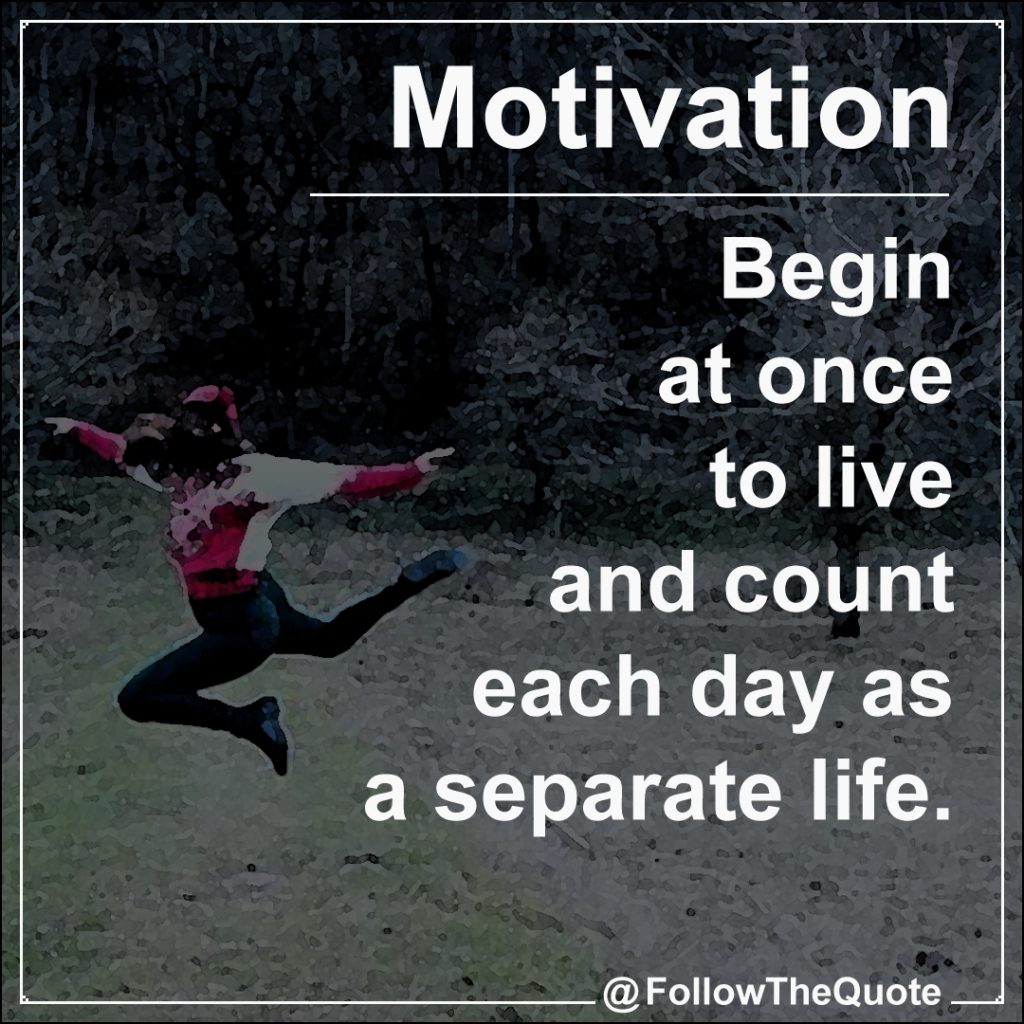 In everyday life, we often get bogged down and unfortunately can't escape the so-called hamster wheel. If we want to change ourselves and our lives, then we need a rethink. Start directly to see each day as a new opportunity for your life! 🙂

Begin at once to live and count each day as a separate life.
What special happened in your life today?