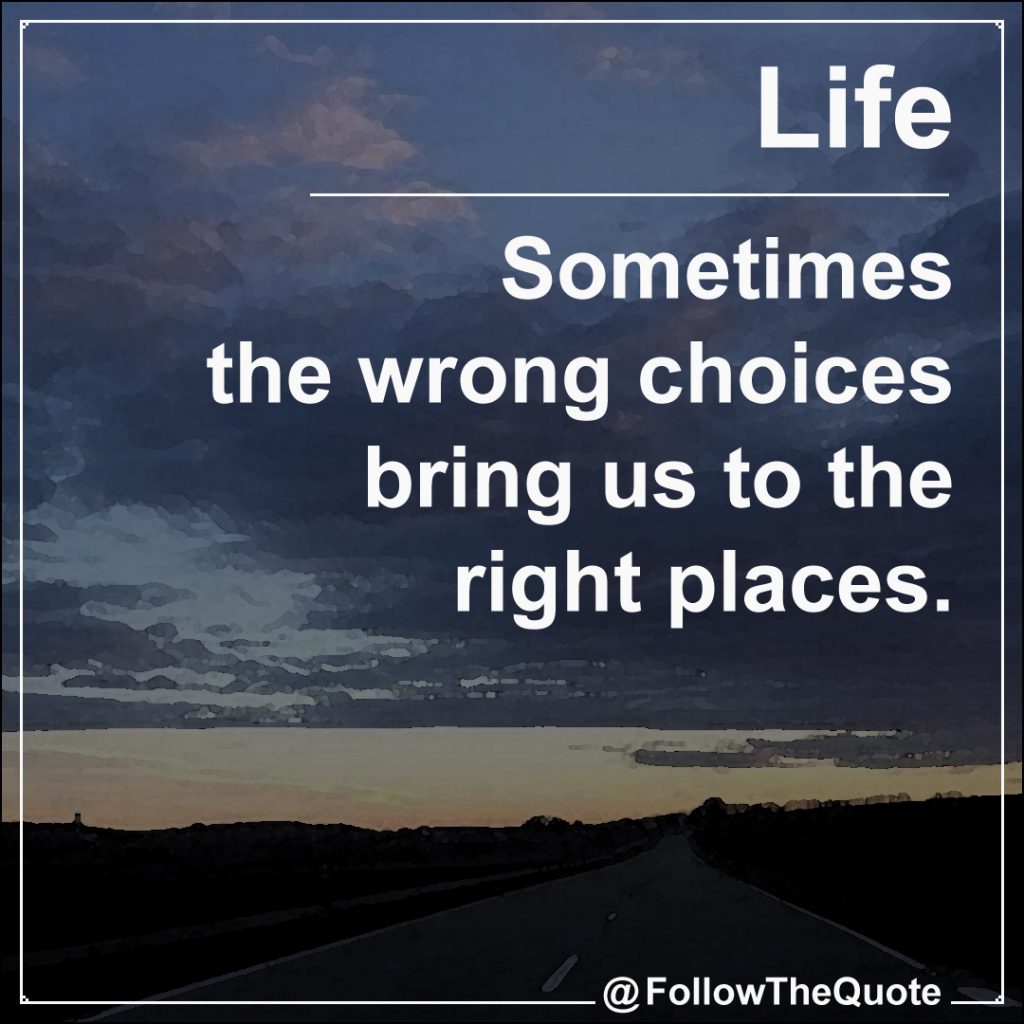 Role models do not have to be perfect, they should show that every person makes mistakes and that it is important to take responsibility for them. As long as you are concerned with the people who look up to you, you can be an inspiration to everyone and give them guidance.
Sometimes the wrong choices bring us to the right places.
Which right place did you arrive at?