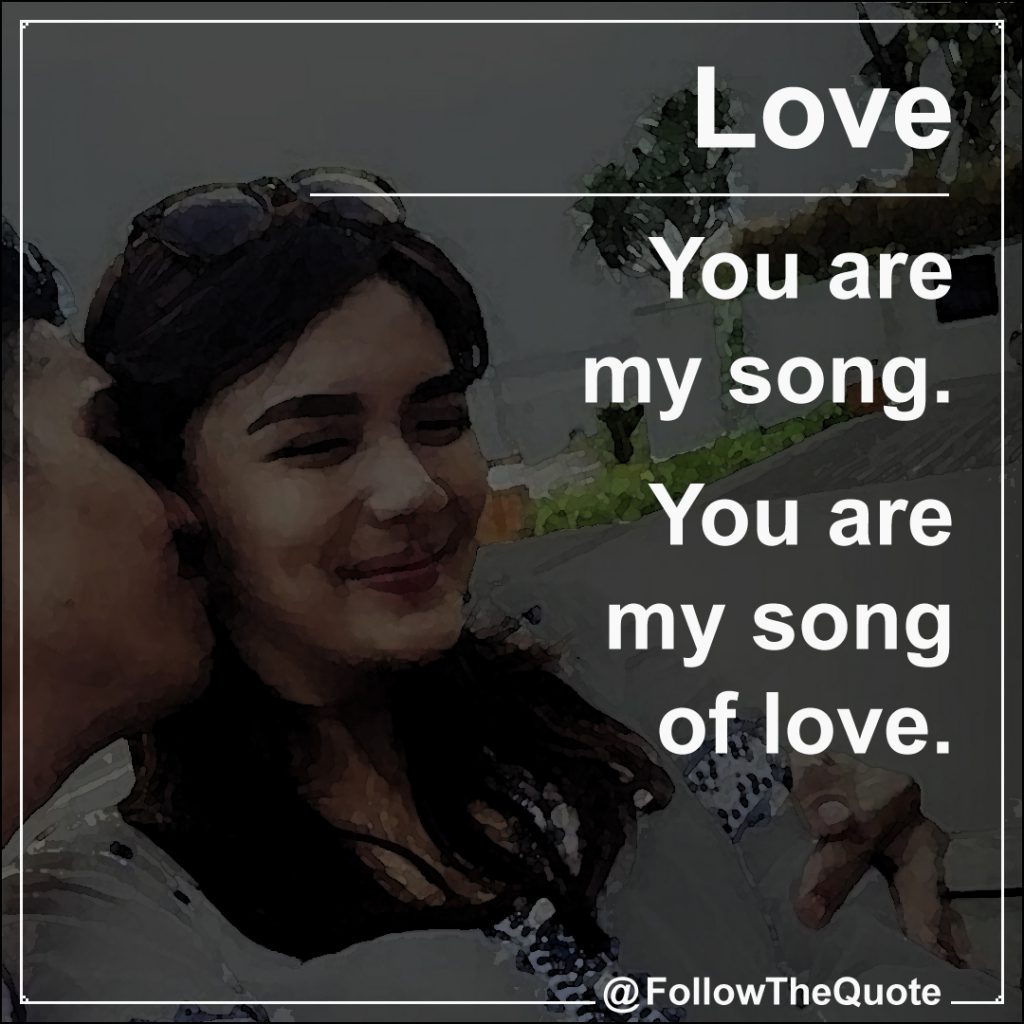 Am I really in love? Answering this question is not so easy. But being in love is one of the most beautiful feelings. She fills us with ease and good Humor 🙂
You are my song. You are my song of love.
Who plays the most important role in your heart?