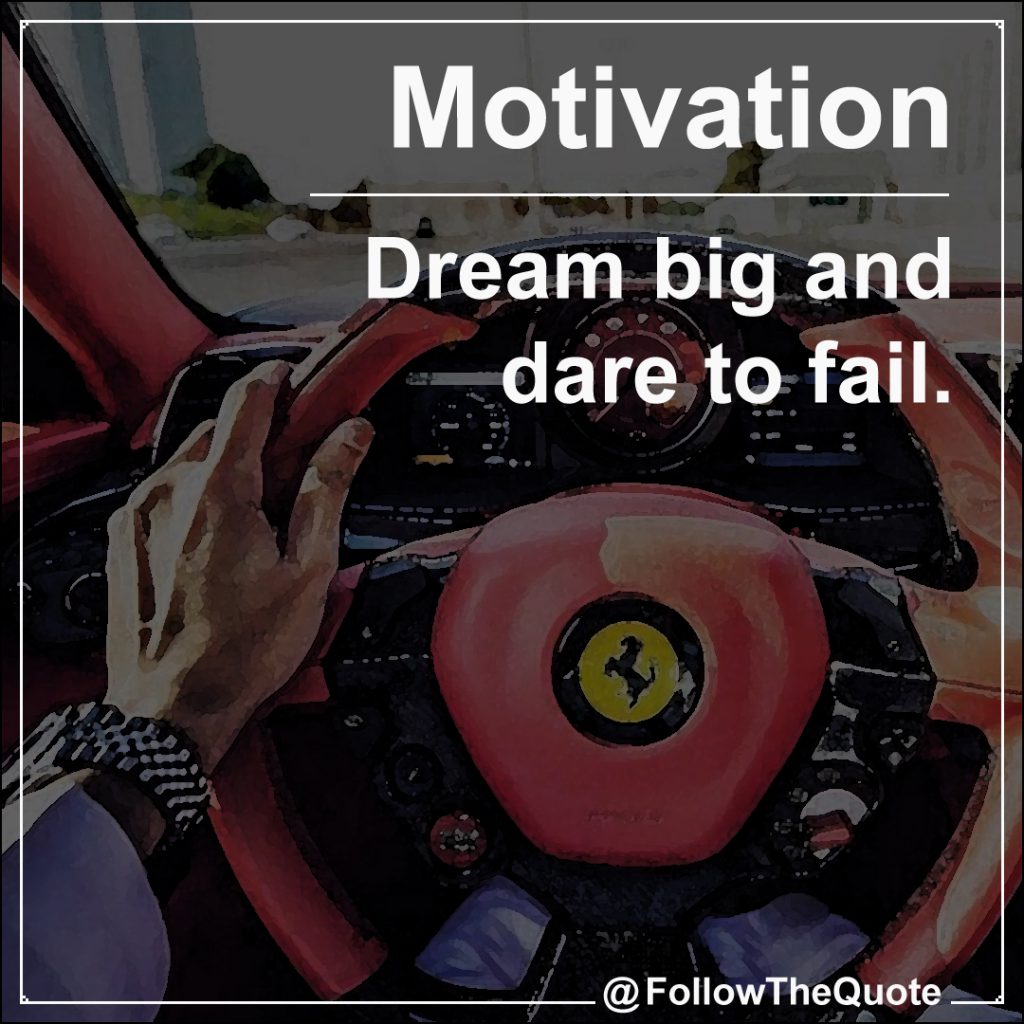 What are you dreaming about? Are there any dreams in your life that you would like to realize? And are you ready to fail? Questions that arise before we take the first step to make our dreams come true 🙂
Dream big and dare to fail.
Do you dare to fail, when you try to make your dream come true?