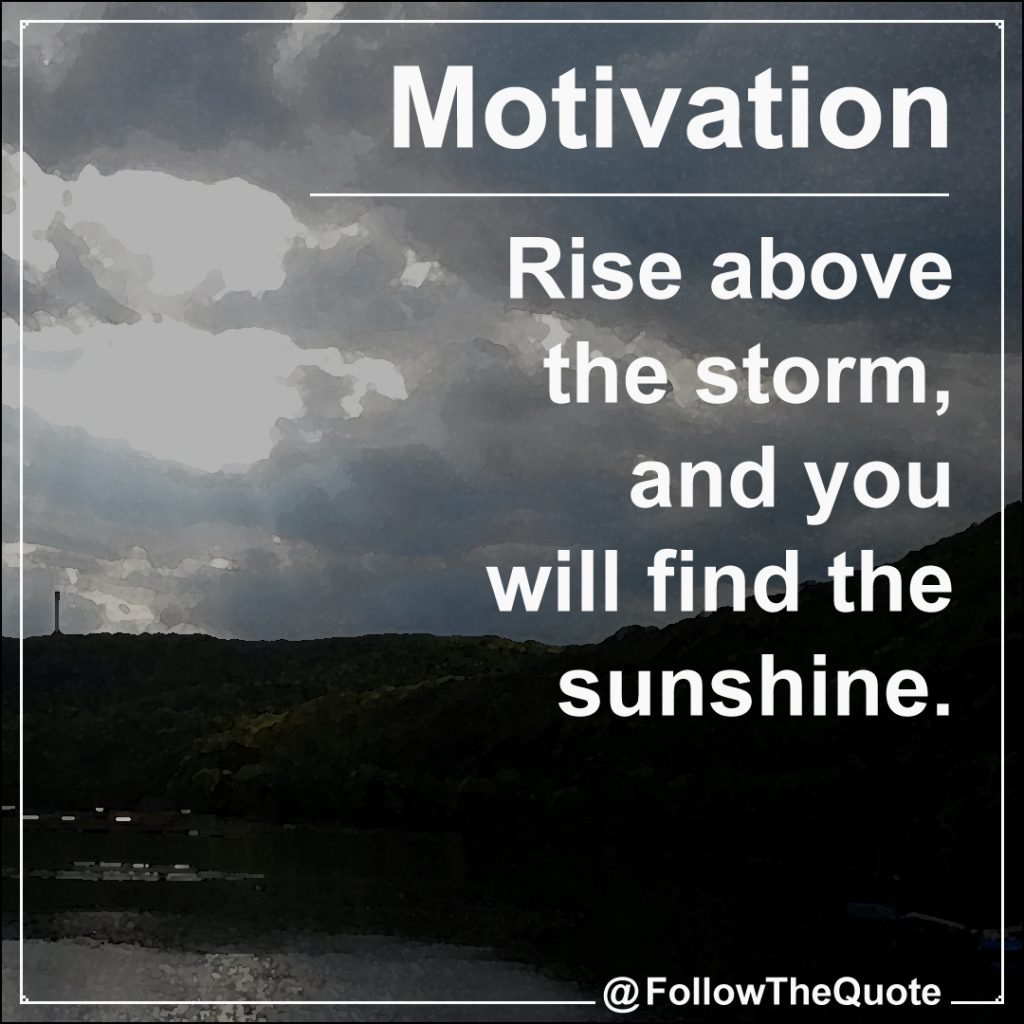 Not every day brings happiness and hoped luck. We also have to endure dark days and overcome challenges in everyday life. But then we also see a small bright view, where we can find the power and hope to enjoy our life. 🙂
Rise above the storm, and you will find the sunshine.
Where do you find the sunshine in your everyday life?