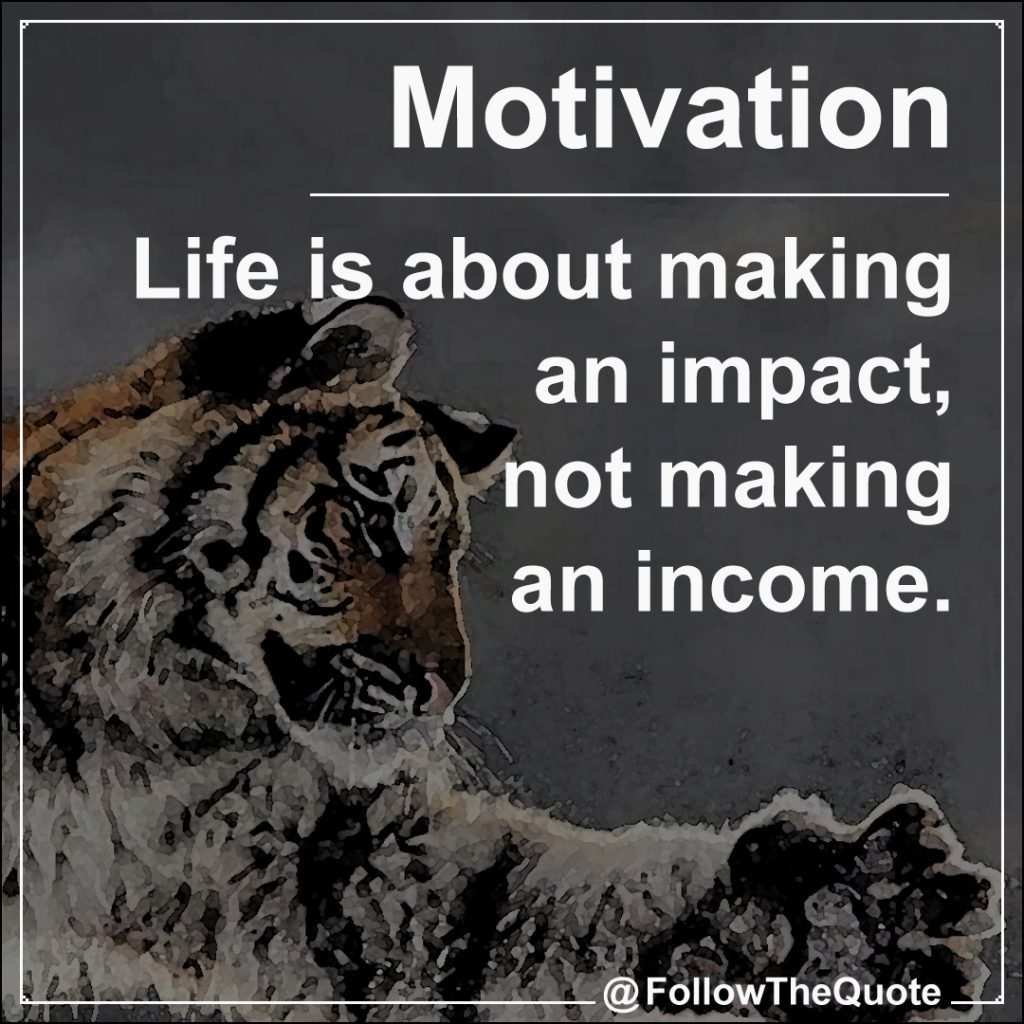 Everyone has their own life goals. However, the question arises for all of us, whether these goals are for the moment or for the eternity. We can live in prosperity or we can change the world for a better life for all of us.
Life is about making an impact, not making an income.
We all have a life story. Which impact did you do in your life?