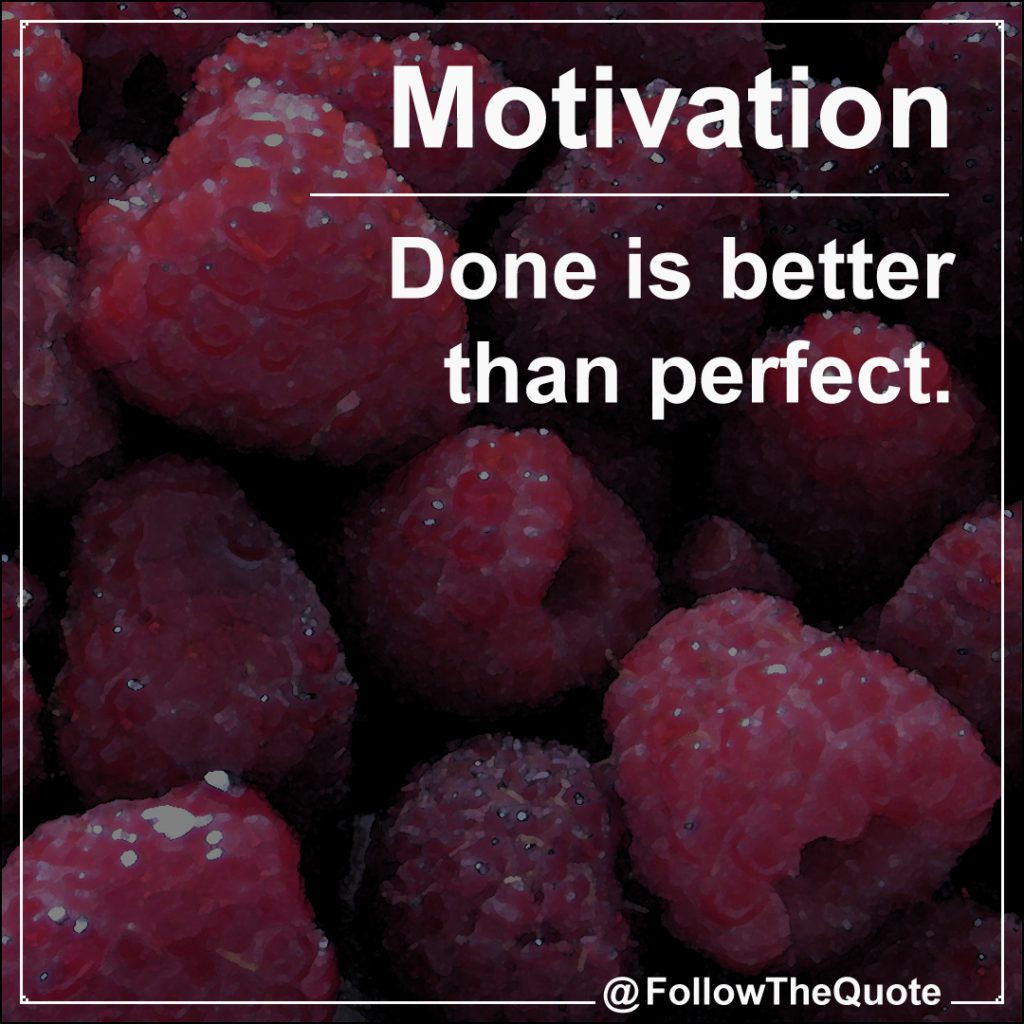 Often, we have ideas and dreams. However, it is often difficult for us to take a first step in order to realize these thoughts. We are worried that the first action or the first draft will not be perfect. But in this way we will never start and never get done.
Done is better than perfect.
So what did you do that you are proud of?