When you've made enough mistakes the only thing you can do is make some more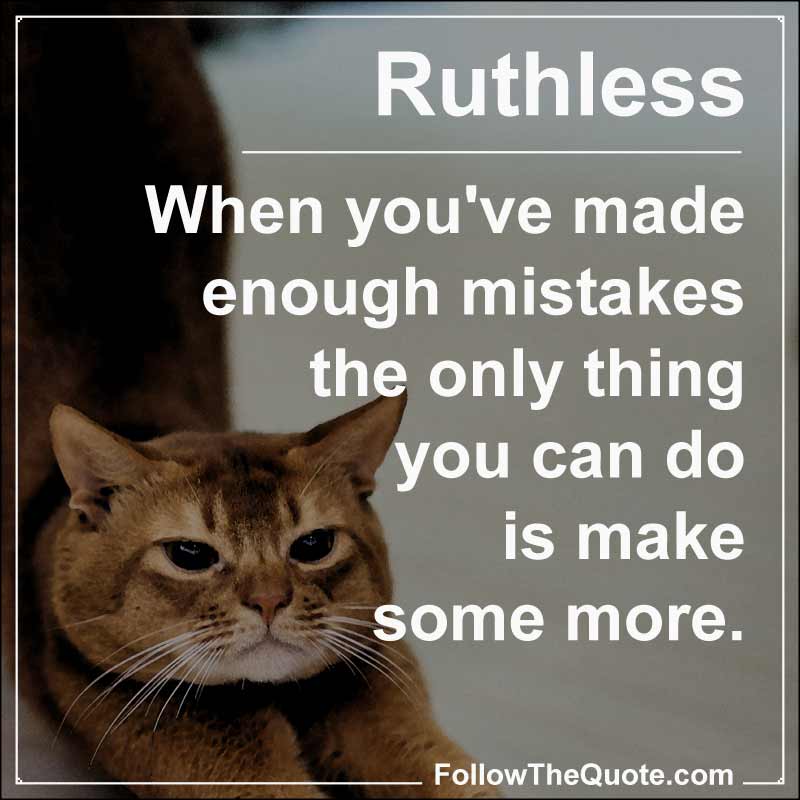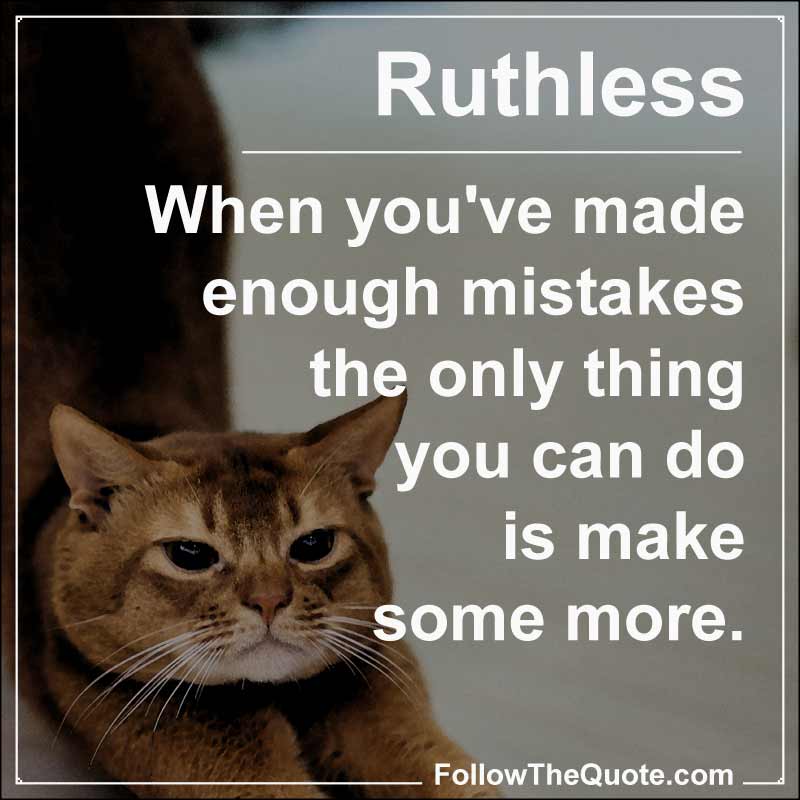 We have all made mistakes at one point or another and will always do so. If this were not the case, we would be machines and not humans.
Leave the past behind you
What happened is inevitably behind you. No matter what went wrong, you will never be able to change it. See your past as a priceless treasure that nobody can take away from you and that will be helpful to you for a lifetime.
So you have the choice of whether you want to keep thinking about it, get upset about it or possibly pull it down or simply write it off as an experience in your head and take care of the only day on which you can really make a difference, namely today.
It'll pass, but now I'm making the best of it
It doesn't matter if we're going through a rough time or just having bad weather blues. Negative thoughts can be quite a burden to us – and even make us sick in the long run. Sometimes we cannot immediately turn the big screws that affect life. If so, we should start small and turn our bad thoughts into positive ones.
Every experience brings us further – the good ones, but above all the bad ones. Everything comes to an end at some point, even bad phases in life. We shouldn't waste our time waiting, but rather recognize every day as an opportunity for joy.
What thoughts do you have that make you immediately happier? In fact, sometimes you have to force yourself to smile to realize that the day is actually not bad after all. I look forward to your experiences and until then I will write more to my 'Ruthless Quotes'.