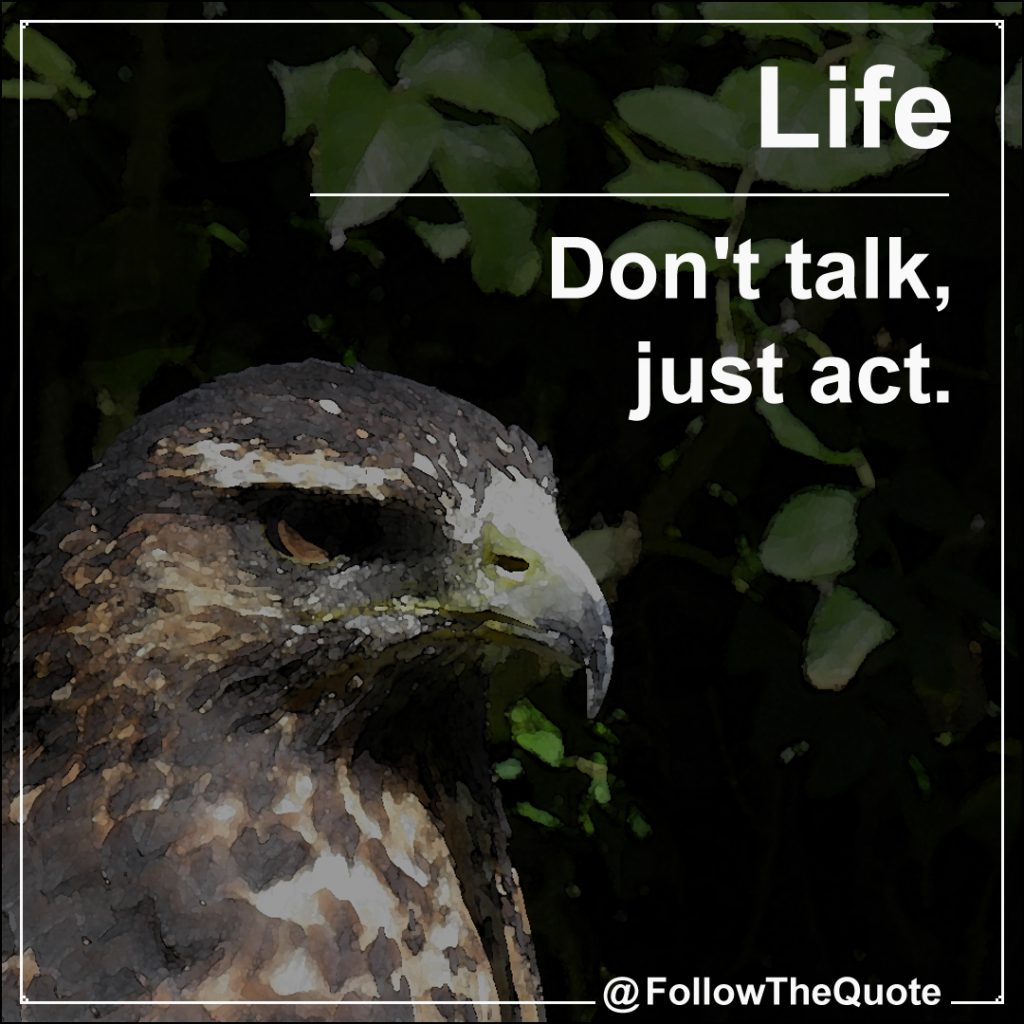 To be successful, we have to do something. The road may be hard, but in the end it's worth it. And we can proudly look back on the goals we have achieved. 🙂

Don't talk, just act.
What did you not only talk about, but also did something to achieve your goals?